Guest Post by Wolf Richter from WolfStreet.com:
So you read in the headlines today that pending home sales rose "unexpectedly" for the third month in a row, and that's another sign that the boom in the housing market is back, LOL. So let's bring a dose of reality to these headlines.
The National Association of Realtors reported today that "pending sales" – "a forward-looking indicator of home sales based on contract signings" – ticked up 0.8% in February from January, to an index value of 83.2.
So wait… The index value was set at 100 for contract signings in 2001. So today's value of 83.2 is down 16.9% from the index average in 2001. And wait… Compared to the prior three Februarys, the index value of contract signings plunged…
By 21% from February 2022
By 25% from February 2021
By 25% from February 2020.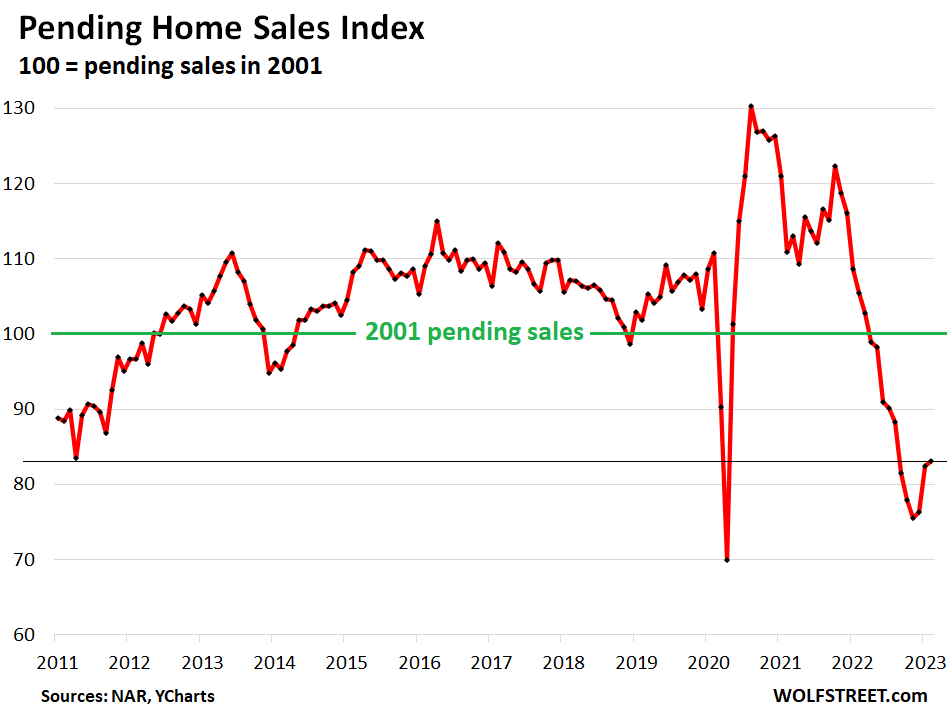 The chart above (data via YCharts) shows how tiny the uptick was in February from January, and how huge the plunge was from the prior periods.
Outside of the lockdown April 2020, when the brokerage industry essentially shut down, pending home sales since last August have been at the lowest levels in many years.
Pending home sales by region, compared to February a year ago (map via NAR):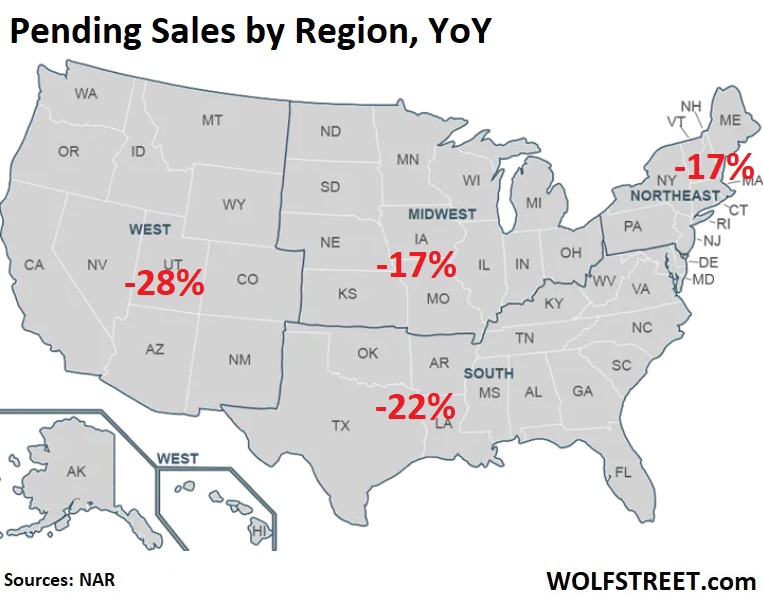 The NAR defines a "pending sale" as a transaction where the contract was signed but it has not yet closed. At this point, the deal can still fall through for a variety of reasons. If all goes well, the sale usually closes "within one or two months of signing," the NAR says.
Actual sales – sales that closed in February, reported by NAR last week – have undergone a similar small uptick within what has so far been a dismal spring selling season, an uptick from the deep-dismal hole over the winter: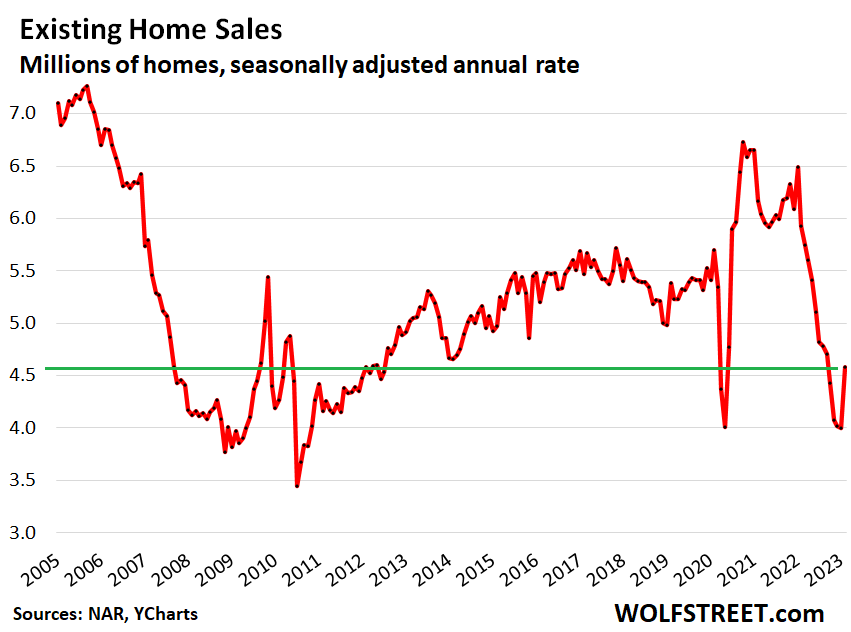 Guest Post by Wolf Richter from WolfStreet.com.
---
Former CIA Officer Reveals Covert Tactics To Avoid Financial Ruin
Not Only Are We Facing Surging Inflation and a Crashing Market…
You ALSO Have to Watch Out for Thieves, Predatory Lawyers, and Government Money-Grabbers…
Get flush with cash, protect your 401k, retirement funds & investments.